In May 1983,  my father compiled and published a genealogy of our Niemczura family.Today's blog will contain most of my father's comments on his initial research. His curiosity in compiling the genealogy stems from his interest that summer after he graduated Palmer High School in 1933.  He hitchhiked to a suburb of Utica, New York to visit his Uncle Stanley Niemczura, the only brother his father had in the United States.  I also met my Great Uncle while we still lived in Massachusetts.  My father was the eldest of six surviving children after his father was killed while felling trees.  At the time, my father was only ten years old so I can imagine his burning desire to find relatives and piece together a family history.
Next, my father hitchhiked to Philadelphia, PA and located two families named Niemczura. During that visit, the families could not be positively determined as relatives.  From that time until the winter of 1977, my father made no efforts to learn more about his ancestors.  Whenever he traveled anywhere, he would scour phone books to find the surname Niemczura.  It was later after my father retired and had time on his hands, his dormant curiosity about his ancestors was revived.  He commenced full speed ahead with his research.
My father's nephew, Tom Niemczura, came up with a new link. It seems that Tom had become acquainted with a recent émigré from Russia who expressed surprise that anyone would care to have a surname such as Niemczura.  According to one legend, a Ukrainian who encountered a stranger to his village and didn't like his looks, labeled the stranger Niemczura.  In this context, it meant an outsider or someone who did not speak the language.
From research during my Heidelberg years, the Germans told me a couple different meanings of my name as one who didn't speak the native language of a particular area. I was also told it meant "the German girl."  I found this  intriguing since my Polish grandmother often told stories of going over the border from Poland into Germany where she worked before she came to the U.S. in her 20s.  History tells us that borders changed frequently in Eastern Europe so that people in border areas probably did not speak the language of their "new" country.
My father continued his research from public sources and finally traveled to Poland where he spent time in the church in Radgoszcz. He located several documents during his brief time there, and   his research went back to 1600.
He noted that in the search for data in or from Poland, it must be recalled that the boundaries of this country shifted over the centuries. Also one must remember that between 1772 and 1795, Poland was partitioned between Germany, Prussia, and Austria.  Poland, as a country, did not re-emerge as an independent nation until after WWI.  So the question remains about those born of Polish parentage, in the time period of partitioned Poland:  were they Germans, Prussians or Austrians?  My father surmises he did not know how authorities would reply.  His parents were born in the Austrian portion.  Their immigration papers listed them as Austrians.  Their birth records were in Radgoszcz, Poland.  They considered themselves as Polish.  For the record, my father considers himself of Polish heritage.
As a former German teacher of some forty-eight years, I have often wondered if I am actually Austrian, German or Polish. I like to think I am more German than Polish but who really knows?  It makes for fascinating conversations.
In future blogs, I would like to delve more into my father's travel journals and how important it was for him to travel and to learn about other people, languages and cultures. I probably inherited his worth ethic and drive and interest in languages and cultures.  After he compiled and gave us a copy of the genealogy, my mother put together as best she could, her Irish side of the family.
Most are familiar with the book and subsequent television series entitled Roots which helps people discover where their ancestors came from and who is related. May you also discover your roots and family stories to pass on to future generations!  Today marks the second anniversary of my blog on WordPress so I find it a fitting tribute to my family and all the ancestors in Europe, the US and elsewhere around the globe.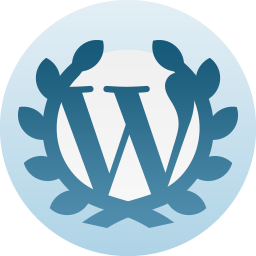 Second Anniversary with WordPress blogging